Seattle Airport Limos - Airport Car Service Seattle
Enjoy the Ride in Our Luxurious Limousines
Seattle Airport Limos

Of the three airports in the Seattle Metropolitan area, SeaTac is the primary commercial airport. Invariably, it is also the busiest. 

That's why if you were to land at the airport before looking for a means of transportation, you might take a while because many have ordered their rides beforehand. 

However, if you are in Seattle already and looking for a luxury ride to transport you around the city for the duration of your stay, you should book one of our Seattle Airport Limos. 

PS Limo is a reliable limo transportation service in Seattle. Our rides can be utilized for various events and are quick, dependable, and pleasant. And we provide a variety of vehicles to suit a range of needs, budgets, and passenger counts.

 

What Can You Hire Seattle Airport Limos For?

There are various reasons and events people hire limo services for. Airport Limos can be used for different things to suit your needs; here are the common activities you can use limos for. 

Airport Pick-up and Drop

There is an express, on-demand, door-to-door transfer service which allows pick up from the airport and drops you at the desired destination. Your transfer will take place at a time that best matches your needs, and the chauffeur will pick you up and drop you off whenever is convenient for you. 

This offer is good for travelers who do not want to go through the stress of looking for cabs when they get to the airport.

Wedding

Talk about arriving at the wedding in grand style; this is what happens when you ride a limousine to a wedding. If you are a wedding guest, with your booked airport limo, you will arrive graciously and luxuriously at the wedding. 

Shuttle Services

Do you have several guests arriving in Seattle by air? Are you looking for a way to transport them without trouble? It is best to book airport limos for them beforehand. Limousines are spacious and are a perfect alternative to buses. 

You will be giving your guests a very good impression of you by booking these limos for them. Also, you'll be giving them a luxurious experience they will hardly forget.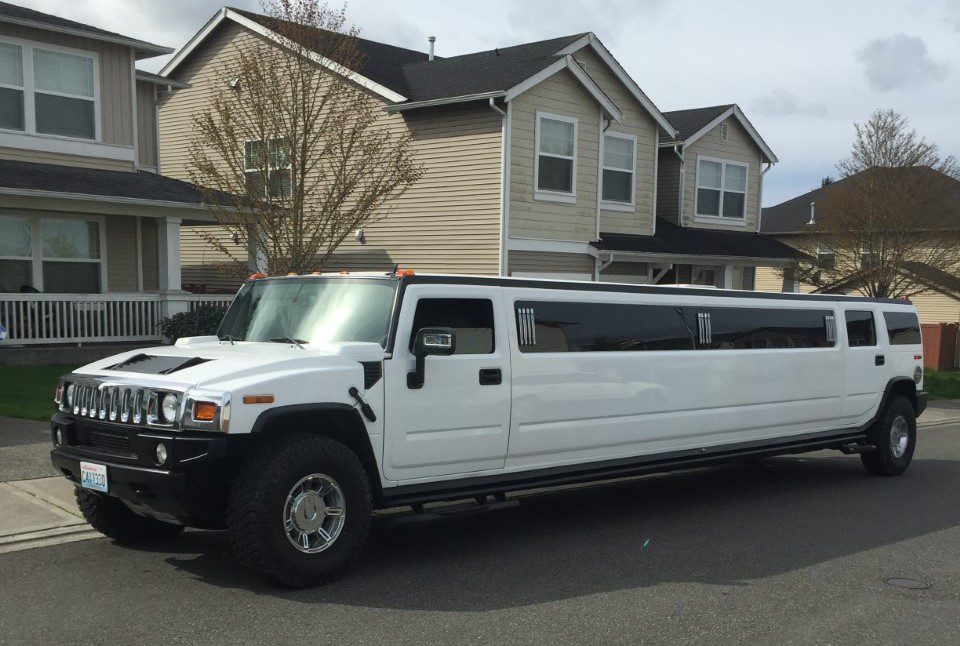 For Partying

Have you flown down to Seattle with friends for a party? The fun of the party does not have to start when you arrive at the party; it starts right from your home if you take the right ride. 

If you are going for an occasion and you need a comfortable but memorable ride, go for a limo ride. It can contain several people, and it will be the party before the main event. 

Enjoy the comfort of airport limos outfitted with the newest amenities! 

Tour

Seattle is a beautiful place with many tourist attractions. As a tourist, you need a well-learned guide to take you to the best places without making you spend half of your day in traffic or getting lost on the way. PS limo services offer Seattle tours where you get a professionally guided tour by experienced drivers.

We'll ensure that every second of your visit to Seattle is memorable, whether you decide to go a portion of the way on foot or cruise through the city's well-known neighborhoods in a limousine. Our excursions are personalized and tailored specifically to your preferences,

Corporate Transportation  

Do not assume that airport limo transport systems are only for casual occasions or parties. If you've traveled to Seattle for business, it's good to feel and look your best when you get there. Our Seattle airport limo service guarantees these.

Cruise Ship Transportation

An exciting cruise ship is incomplete if you do not arrive in a limousine. Seattle airport limo services offer seamless transportation from Sea-Tac International Airport to all cruise lines docking at the Seattle ship terminals. You also get luxury transportation to Vancouver, BC, if your cruise is on British Columbia's inner coast cruises. 
Why Choose PS limo Services?

There are several factors to consider while choosing the right limo services. Here are some reasons PS limo services stand out. 

Professionalism and excellent client relations

Each employee acts professionally when interacting with consumers. Our chauffeurs arrive on time and are courteous, and our customer service representative does their utmost to accommodate the needs of the clientele. Your comfortable stay in Seattle is the goal of the entire staff.

Since PS Limo Service has been providing limo services to Seattle International Airport for 15 years, we have learned only to provide the best for our clients. Because they received the best service when they hired us, we have many devoted clients who recommend us.

Our experience goes beyond that, too. All of our chauffeurs are skilled drivers who ensure the journey is as comfortable as possible. These professionals show up on schedule and drive you to the desired destination.

We offer a variety of options from limos to party buses, etc. so you can choose the best while being transported throughout Seattle. Each choice is categorized according to the intended use of the rental, the number of occupants, and the preferences of the customer.

Concerned about your finances? Do you require affordable limousine service at the Seattle airport? We are here for you. Depending on your budget, PS limo services provide a variety of economical car hire options. Therefore, do not worry about going over your budget because there is always something available.

To book your limo now, call 206 396-9767 or fill out our online form!
Frequently Asked Questions

How much does it cost to rent a limo in Seattle?

The size of the limo and the number of hours determine how much it will cost to use one in Seattle. Costs range from $90 to $175. The price of a stretch limo for 6-8 passengers is from $140 to $185 per hour, and goes up as the vehicle's capacity goes up. With the company's incentives, the cost might also be decreased on weekdays.

What is the point of a limo?

A limo offers you different features. If you want to portray luxury and elegance, it is best to arrive at the location in a limo. Also, you have a lot more room, allowing you to take a nice nap while traveling to the hotel or your conference. Finally, a limo can be used for several occasions according to your needs. 
Service Areas

Our airport shuttle services extend to many parts of Seattle and the neighborhood. Some of the areas include:

Rates

The rates for services by PS Limo service are dependent on a lot of factors. The destination(s), the vehicle used, and incentives issued to you, are just three of the factors that determine the rate of our services. For detailed information about our rates from time to time, you should keep tabs on our website.

You can also make inquiries about this by reaching out to us via mail - info@pslimoservice.com; calling our Seattle office – (206) 396-9767; Calling our Bellevue office (425) 457-4178; or paying us a visit at our Seattle station - 3200 East Union Street, Seattle, WA 98122.
Pike Place Market, Downtown Seattle, West Seattle, Lake City, Capitol Hill, Ballard, Seattle Chinatown-International District, Queen Anne, Fremont, Northgate, University District, North Seattle, Pioneer Square, Seattle Waterfront, South Lake Union, Belltown, Green Lake, First Hill, Wallingford, SoDo, Magnolia, Alki, Greenwood, Beacon Hill, Phinney Ridge, Leschi, Interbay, Montlake, Yesler Terrace, Denny Triangle, Rainier Valley, Judkins Park, Madison Valley, Delridge, Matthews Beach, Licton Springs, New Holly, Pike/Pine, North Beacon Hill, Loyal Heights, Northeast Seattle, Harrison/Denny-Blaine, Sand Point, Hillman City, Northwest Seattle, Central District, West Woodland, North Queen Anne, North Admiral, Whittier Heights, Roxhill