Enjoy the Ride in Our Luxurious Limousines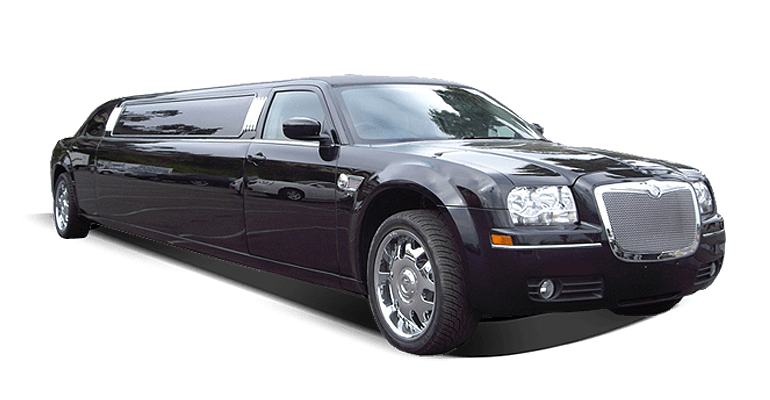 PS Limo Service can assist you in locating the ideal limousine or limo party bus rental Renton for your event, whether you're planning on going to a big game, prom, or wedding. It's critical that you get the best vehicle and service for your money. When booking limo service Renton, there are numerous factors to consider. We hope that this limo rental tips guide assists you in making the most of your luxury transportation experience.
Airport Transportation Renton

The Private Airport Transfer service aboard PS Limo Service is one of the best ways to start your vacation. Your vehicle will be traveling exclusively for you and your group, directly without stops or delays, to your destination. Your transfer time will be best suited to match your specific requirements and the driver will pick you up and drop you off whenever it suits you.
PARTY BUSES RENTON

A package is frequently the best option for special occasions such as sporting events, proms, concerns, weddings, or other ride types with a fixed start and end time. Packages will typically provide a set number of hours in a vehicle that is appropriate for the size of your party and event for a fixed, all-inclusive price. Some companies offer packages for every type of service, and the majority offer significant "bulk rate" price breaks.

Reserve your limousine or Party Bus as soon as possible – especially for special occasions. If you wait too long, you might not get the ride you had hoped for. Furthermore, many limo companies are booked up during very popular times, such as a prom that the entire school is attending.

Begin your search as soon as you know you'll need a limo. Events such as proms should be booked a few months in advance. Some people book wedding limos 12-18 months in advance. You should begin looking 3-4 weeks before your event. After you've decided on the best limo service provider, get written confirmation. For special occasions, it's a good idea to contact your limo service provider at least a week ahead of time to ensure everything is confirmed.
TOWN CAR RENTON

Renton is a lovely area, and when you rent from PS Limo Service, you can expect us to keep in mind the stops you have in mind along the way. Because of this, you should take your time to decide where you would like us to stop for your party or take some pictures. We have some lovely parks in the area, such as Jones Park, Renton Park, Thomas Teasdale Park, and Gene Coulon Memorial Beach Park, that offer some great backdrops for photos. Of course, you can take photos of your party and with the limo itself.

While you are on our party bus rental Renton, you probably will want to stop at some of the local bars to say hello. We have JP's Barrom, Uncle Mo's Bar and Grill, and The Local 907 as some options.

Don't miss out on having one of the best in Renton drive you around in style. Call PS Limo Service today!
PROM RENTON

Why just rent a car for prom when you can reserve an experience. Prom is that one night in high school where everything has to be perfect. Reserving a town car, prom limousine, or stretch hummer will make the night memorable. Not only will you arrive and leave prom in style but you will arrive safe and in the company of your close friends. You can sit back and relax, take photos, chat, and enjoy the evening, instead of worrying about traffic, timing, and squeezing your date's or your dress into your mom's minivan or family car.
WEDDING LIMOUSINES RENTON

The right vehicle can often make or break a situation. A stretch limo for your next bachelor party or a Rolls Royce lets you ride away from the wedding in style. Check that the vehicle you are purchasing has enough space, features and has a look you are going for for your upcoming event. Try to reserve a vehicle that can accommodate at least one to two more people than the number of people in your party. Some companies provide music (radio or satellite radio). Inquire ahead of time or bring your phone with enough music to last the entire ride. Inquire about features such as luggage capacity and seating configuration for large group vehicles.
SHUTTLE SERVICES RENTON

Always make sure that when you compare party bus rental Renton and limousine rental Renton prices, you are comparing apples to apples. Each limousine company will typically have its own set of pricing policies. Most limo companies charge by the hour for their services. 

Pay close attention to "add-ons" such as service fees or fuel surcharges that are not included in the base price. It is customary to tip drivers 15-20% of the base price. Most companies charge a driver gratuity automatically, while others leave it up to the customer to decide. When weighing your options, make sure you get the total price upfront.
SEATTLE TOURS

There are so many sights to see in Seattle. You can spend half your time lost, or stuck in traffic. Let one our professional chauffeurs give you a professionally guided tour. Whether you choose to take part of your tour on foot or to glide through Seattle's famous districts in a limousine or town car, we'll personally make sure every moment of your stay in Seattle counts.

Our tours are the ultimate way to discover Seattle because each tour is private and unique to YOUR needs.
CORPORATE TRANSPORTATION RENTON

Our mission is to offer to our Renton corporate customers the finest corporate transportation in Renton and Bellevue.
Let us serve you. Reserve today. We've been meeting Renton's corporate limo needs for almost 10 years now. Our reputation for quality service, reliability and providing choices in limousines and town cars is established.

We also offer Limo Service Kirkland and all of the Eastside.