Limo Service Kingsgate, WA
Enjoy the Ride in Our Luxurious Limousines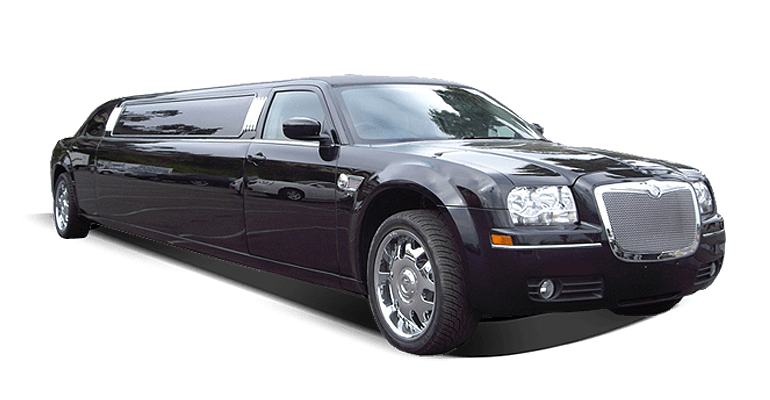 Offers many limousine styles for clients to choose from. Since 2007, our limo fleet in Kingsgate, Washington has serviced various occasions in style. While we service many customers, all clients from Redmond to Bellevue can expect professional and on time limousine service.
Airport Transportation Kingsgate

The Private Airport Transportation service aboard PS Limo Service is an express on-demand door-to-door transfer service. Your vehicle will be travelling exclusively for you and your group, directly without stops or delays, to your destination. Your transfer time will be best suited to match your specific requirements and the driver will pick you up and drop you off whenever it suits you.
PARTY BUSES AND LIMOS KINGSGATE

PS Limo Service offers incredible party limousines and buses in Kingsgate, Washington. Our limo services make your special occasions from Bellevue to Ballard safer and more pleasant. Your guests will enjoy the luxury of party buses decked out with all the features in demand. The peace of mind a party limo offers against DUI and stress is also invaluable
EXECUTIVE / CELEBRITY KINGSGATE

PS Limo Service offers celebrity and executive transportation in Kingsgate, Washington. Our town car service offers stylish airport transportation for executives on the go. For your peace of mind, we are fully insured and trusted by clients from Bellevue to Redmond.
CRUISE SHIP TRANSPORTATION KINGSGATE

PS Limos coordinates your smooth transition from Sea-Tac International Airport and all the cruise lines that dock at Seattle's cruise ship terminals. We also offer luxury town car transportation to Vancouver, BC, if you have arranged for a cruise on one of British Columbia's Inner Coast cruises. To see all of our services you can visit our website pslimoservice.com
TOWN CAR KINGSGATE

PS Limo Service offers reliable airport transportation in Kingsgate, Washington. Our town car service offers round trip airport service that you can trust. Since 2007, we have ensured that travelers from Magnolia to Redmond arrive on time for their flights out of SeaTac Airport. The trust we establish allows us to grow with your changing needs.
PROM KINGSGATE

Why just rent a car for prom when you can reserve an experience. Prom is that one night where everything has to be perfect. Reserving a town car, prom limo, or stretch hummer will make the night memorable. Not only will you arrive and leave prom in style but you will arrive safe and in the company of your close friends. You can sit back and relax, take photos, chat, and enjoy the evening, instead of worrying about traffic, timing, and squeezing your date's or your dress into your mom's minivan or family car.
WEDDING LIMOUSINES KINGSGATE

PS Limo Service offers wedding limousines in Kingsgate, Washington. Your big day will feature quality transportation that impresses guests and marriage couples alike. Clients from Seattle to Bellevue turn to us when booking wedding limo services.
SHUTTLE SERVICES KINGSGATE

PS Limo Service is known for quality shuttle services in Kingsgate, Washington. Our town cars and stretch hummers offer an alternative to typical buses. Your guests will be transported in spacious limousines with a professional driver. This quality transportation enhances your image for any occasion.
SEATTLE TOURS SEATTLE

There are so many sights to see in Seattle. You can spend half your time lost, or stuck in traffic. Let one our professional chauffeurs give you a professionally guided tour. Whether you choose to take part of your tour on foot or to glide through Seattle's famous districts in a limousine or town car, we'll personally make sure every moment of your stay in Seattle counts.

Our tours are the ultimate way to discover Seattle because each tour is private and unique to YOUR needs.
CORPORATE TRANSPORTATION KINGSGATE

Our mission is to offer to our Kingsgate corporate customers the finest corporate transportation in Seattle.
Let us serve you. Reserve today. We've been meeting Seattle's corporate limo needs for almost 10 years now. Our reputation for quality service, reliability and providing choices in limousines and town cars is established.
Pike Place Market, Downtown Seattle, West Seattle, Lake City, Capitol Hill, Ballard, Seattle Chinatown-International District, Queen Anne, Fremont, Northgate, University District, North Seattle, Pioneer Square, Seattle Waterfront, South Lake Union, Belltown, Green Lake, First Hill, Wallingford, SoDo, Magnolia, Alki, Greenwood, Beacon Hill, Phinney Ridge, Leschi, Interbay, Montlake, Yesler Terrace, Denny Triangle, Rainier Valley, Judkins Park, Madison Valley, Delridge, Matthews Beach, Licton Springs, New Holly, Pike/Pine, North Beacon Hill, Loyal Heights, Northeast Seattle, Harrison/Denny-Blaine, Sand Point, Hillman City, Northwest Seattle, Central District, West Woodland, North Queen Anne, North Admiral, Whittier Heights, Roxhill