Seattle Airport Limos - Airport Car Service Seattle
Enjoy the Ride in Our Luxurious Limousines
Airport Car Service Seattle

Things to Consider Before Choosing a Ride

PS Limo service is an airport limo service that provides you with different ride options to choose from depending on what you want, ranging from Luxury SUVs to party buses.

Affordability

You might be in Seattle on vacation, but that does not mean you are there to spend all you have on only transport. Our Limos service in Seattle is a combination of luxury and affordability.

Number of People

If you are going with the whole of your family on tour, a party bus will fit you more than a private car.

For quite many people, you are not limited to a party bus. You can choose to go with Mini coaches that will conveniently carry 29 people or more or Super coaches that have a capacity of more than 50 people at a go. 

Purpose and Preference

A limo is a luxurious car that fits more for taking you to an event than for touring. The purpose of your ride will decide which to go for.

And you can also prefer to show up in a limo rather than an SUV; the choice is yours.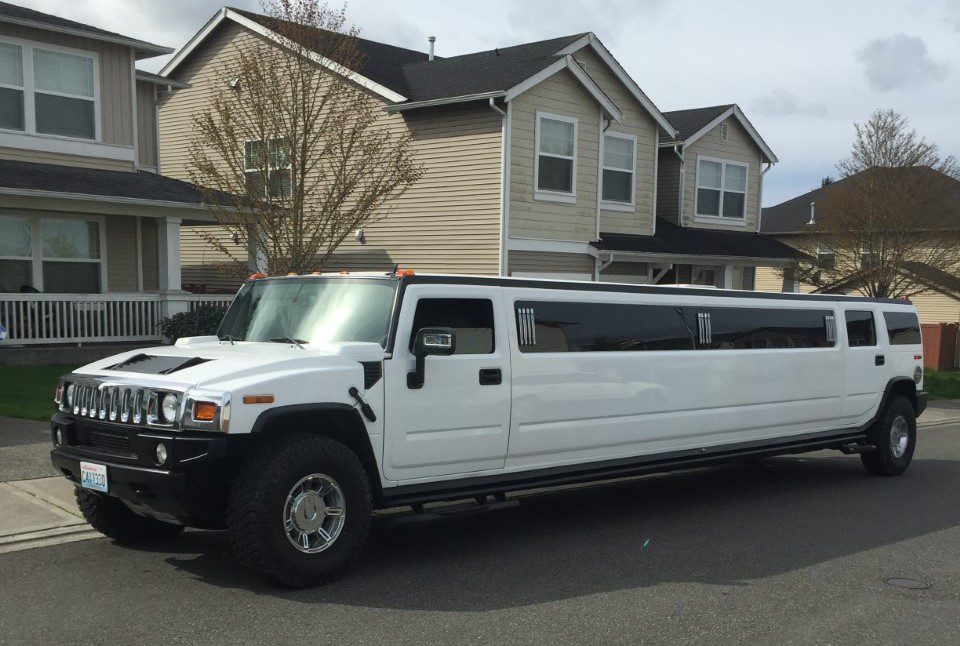 Our Airport Transportation Seattle Services

What to Expect from PS limo service in Seattle

If you choose to go with PS limo service for you Seattle airport limos, here are some perks you get:

Years of Expertise

PS limo service has had years of experience offering rides, and with this experience comes expertise. You should expect to get the best shuttle service with this experience and expertise.

In this light, our chauffeurs are familiar with most of the routes. So, you do not have to worry about getting lost on the way, nor do you have to worry if there is a block on one of the roads because our chauffeurs will be able to maneuver to bring you to your destination.

Varieties of Options

There are various options to choose from if you go with PS limo service. You are not limited to certain luxury car services. You can go with an option that suits your preference and the purpose of your Airport car service.

From the many options of cars available, you should be assured that all are insured. This is not because of a lack of faith in the chauffeurs at PS limo service; it is to do all necessities to ensure professionalism.

Topnotch Customer Experience

Considering the experience and commitment to serve you, you can get nothing short of an excellent customer experience. The cars are in the best conditions to serve you, and the chauffeur will do nothing less to ensure you are comfortable and happy.

The chauffeurs arrive on time and show ultimate professionalism, which is the same level of professionalism to expect from all team members of PS limo service you come across.

Ease of booking

Just because you are booking a luxury car service does not mean that you have to go through a long process. What's more, you can go through the short booking process online. Just give the necessary information, and you will be done booking in minutes. Our quote request is non-binding!

Amazing discounts

It is not hard to see why you will be the happiest client after the experience with all listed above. And offering these premium services does not stop the promotional offers that come up regularly. You will be able to get a discount on our top-notch services with the promotional offers.


What you need to know About Reservation and Pick up

Reservation has to be made beforehand to ensure early pick-up time; it should be at least 24 hours before your arrival. This is made easier with the online booking made available. In rare cases when you do not meet your driver on time, reach out via the dispatch office line.


In case of an emergency, when you need to cancel your reservation, you should also do this in time so that it can be processed on time. 

If this is a case of changed/delayed flight time, you do not have to cancel the order; you need to inform us in time so that the rescheduled time can be passed across to necessary quarters.
Frequently Asked Questions

How much does it cost to rent a limo in Seattle?

The price to pay to rent a limo in Seattle will depend on many factors. Below is a list of the average price to expect to rent a limo considering basic factors like capacity 

6-passengers SUV - $95
10-passenger Luxury Van - $125 
14-passenger Luxury Van - $145
16-passenger Stretch SUV Limo Hummer - $175
18-passenger SUV Limo Escalade - $200

*These rates are per hour with 4 hours minimum rent. 

Other factors determining the limousine rent price are incentive issued and the destination. 

What is the point of limos?

You might wonder what the fuss about renting a limo is all about. A limousine portrays luxury, class, and elegance. If you have an event and want to show up in class and style, the limousine is the right car.

Limousines come with minibars and various systems to entertain yourself. They are good for special events, making an impression, and being remembered. 

Also, a limousine allows the freedom of carrying a large group of people simultaneously, allowing them to entertain and be entertained without any interruption.
Service Areas

Our airport shuttle services extend to many parts of Seattle and the neighborhood. Some of the areas include:

Rates

The rates for services by PS Limo service are dependent on a lot of factors. The destination(s), the vehicle used, and incentives issued to you, are just three of the factors that determine the rate of our services. For detailed information about our rates from time to time, you should keep tabs on our website.

You can also make inquiries about this by reaching out to us via mail - info@pslimoservice.com; calling our Seattle office – (206) 396-9767; Calling our Bellevue office (425) 457-4178; or paying us a visit at our Seattle station - 3200 East Union Street, Seattle, WA 98122.
Pike Place Market, Downtown Seattle, West Seattle, Lake City, Capitol Hill, Ballard, Seattle Chinatown-International District, Queen Anne, Fremont, Northgate, University District, North Seattle, Pioneer Square, Seattle Waterfront, South Lake Union, Belltown, Green Lake, First Hill, Wallingford, SoDo, Magnolia, Alki, Greenwood, Beacon Hill, Phinney Ridge, Leschi, Interbay, Montlake, Yesler Terrace, Denny Triangle, Rainier Valley, Judkins Park, Madison Valley, Delridge, Matthews Beach, Licton Springs, New Holly, Pike/Pine, North Beacon Hill, Loyal Heights, Northeast Seattle, Harrison/Denny-Blaine, Sand Point, Hillman City, Northwest Seattle, Central District, West Woodland, North Queen Anne, North Admiral, Whittier Heights, Roxhill